• art goals • art marketing tips
When it comes to getting motivated to develop a creative habit, there's no single right approach. However, there are strategies that you can apply once you figure out what makes you uniquely you.
The better you understand yourself, the easier it will be to get motivated-- whether we are talking about art, work or health related habits.
---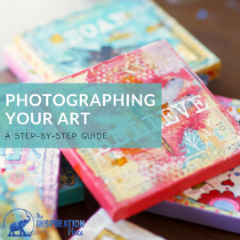 Since a picture is worth a thousand words, for visual artists and other product-based businesses, this could also mean thousands of dollars! Getting the images you need of your artwork is not difficult to do. Here's a step by step guide on how to photographs your art without fancy studio equipment.
---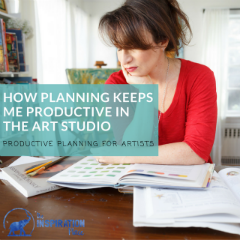 I spend a lot of time thinking about what I want to create.. this is typical of creatives. In fact, Leonardo Da Vinci was known to have said that he spends as much time thinking about what he wants to paint as he did painting it. 
So that I don't spend too much time spinning my wheels, I make yearly goals and then review those goals throughout the year frequently. I also make my kids review their...