• animal art • art for sale • art goals • cat art • chicken art • flower art • inspirational art • sheep art
I love lists and especially gratitude and success lists. Each year, I track which paintings sold so I can express my appreciation to the universe for bringing me awesome collectors like you. For example, this sunflower was collected by one of my art students. She herself is learning how to paint and finds inspiration be...
---
• animal art • art for sale • woodland creatures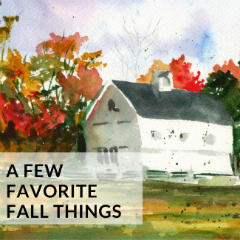 There's something about autumn that puts my productivity into overdrive. Whether admiring the foliage on the way to spin class or picking out vegetables at local farmers' market, the inspiration to create is virtually everywhere this season!